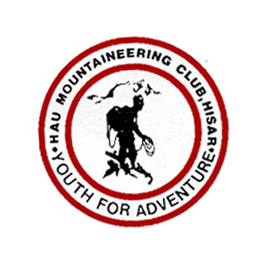 Objectives of CCS HAU Mountaineering Club are:


To promote mountaineering through club sponsored events and social activities.



To kindle in the heart of youth a deep sense of love for the various mountain ranges in India.



To impart the members with basic knowledge of the great mountains of India.



To offer the members well organized and properly supervised new trekking routes in various mountain ranges of India, thereby providing a healthy outdoor recreational activity program.



To encourage the development of proper outdoor skills from qualified educators.



To cultivate sound environmental habits amongst our members.



To promote national integration among members, by bringing them together at various camps.



To develop deep sense of courage, endurance, faith and discipline in ones self.



To enable members to become better citizens and human beings.