NIGHT TREKKING
During semesters, while longer tours cannot be organized, Short Weekend Trips are undertaken, which not only infuse adventure into the lives of students, but also serve as means to bring the student community to work together as one. Night trekkings help to do just that.

Night trekkings are organized in and around the areas of Hisar. Night treks to Sultanpur, Balsamand, Hisar Cantt, Talwandirana, Deer Park and Balsamand Distributary are popular.

Night treks are also organized on Tours to Tosham and Dhauj, to enable members to learn the art of navigation under darkness. The techniques of search, rescue and survival are also demonstrated.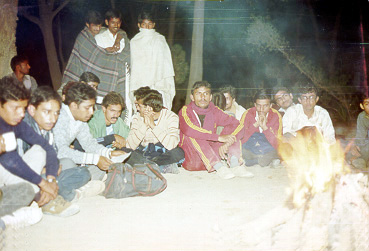 Members during camp fire at Sultanpur village - time to rest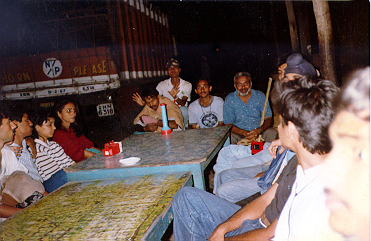 Rest at a road side Dhaba, during night trekking at Tosham