MEMBERSHIP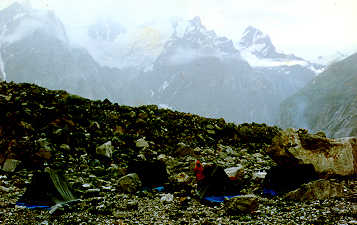 Opportunity to live in great outdoors!
Membership for Students:

At present there are over two hundred and fifty youth, including boys and girls from different colleges, who have enrolled themselves as members. There is always a great enthusiasm amongst students to join the club and be recognized as "the best" on the campus.

The members are selected after thorough screening and tests including Physical Fitness Test, Written Quiz Test and Interview.

Physical Fitness Test (50 marks): This test comprises of two parts:

a) The Run (25 marks): It is mandatory to participate in the 5-km stretch. Points are given on the basis of the position in the race at the finish.

b) Vertical Rope Climb (25 marks): Points are given according to the height achieved while climbing the vertical rope of 20 feet.






Vertical Rope Climb


Written Quiz Test (25 marks): Participants are supposed to answer simple, multi-choice questions on adventure sports and the club.

Interview (25 marks): The participants face an interview board comprising of clubs advisors and senior executives.

The final list of the selected candidates is displayed at the college notice boards, with a final day for the submission of the membership fee of Rs. 25.00

Membership for Non Students:

Alumni of HAU Mountaineering Club: Any alum of HAU, who has been a member of HAU Mountaineering club, can enjoy the privileges of the club, subject to the approval of the President/Executive committee. They can also join in some of the tours/camps as invitees but will have to bear the total cost of travel and stay.

Public Members: There are some restrictions on the number of public members a university club can have. Their membership is subject to the approval of the Executive Committee.